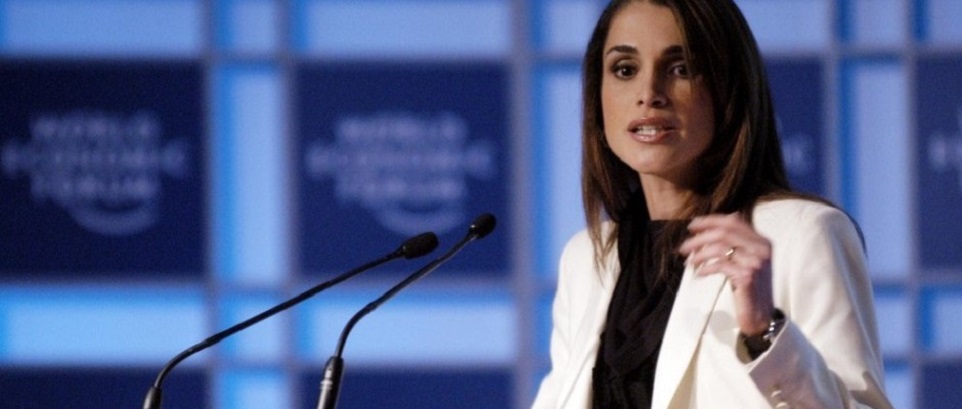 Inspiration: Queen Rania
Friday April 4 2014
by Sophia
So there are a lot of royals in the world and generally I ignore them in the name of not helping out the class system (and anyone can be an inspiration, you don't have to be born into it like HRH or Avatar Korra) but okay I need to tell you about Queen Rania of Jordan.
While queens are often seen as relatively powerless heads of state, this isn't the case in Jordan. Queen Rania has an incredible focus on education and children's welfare at both local and global levels. She has founded schools, launched non-profit organisations (including a Children's Museum!), written children's books, and taught classes.
She sees the importance of cross-cultural and interfaith dialogue, something that is particularly important in the Middle East – be honest, did you have to google where Jordan is? There are a huge number of stereotypes about Muslims and the Arab world which actively harm attempts for peace at a global and local level. Queen Rania is one of many people who are working towards dismantling these stereotypes.
She's also completely behind the use of social media to assist in creating social change. She's on Twitter, YouTube, Facebook, and Instagram. Her feed ranges from pictures of herself and her family to discussing the much more serious issues mentioned above. She's a confident, impassioned speaker in interviews and someone I dream of emulating one day.
Queen Rania knows girls can change the world.