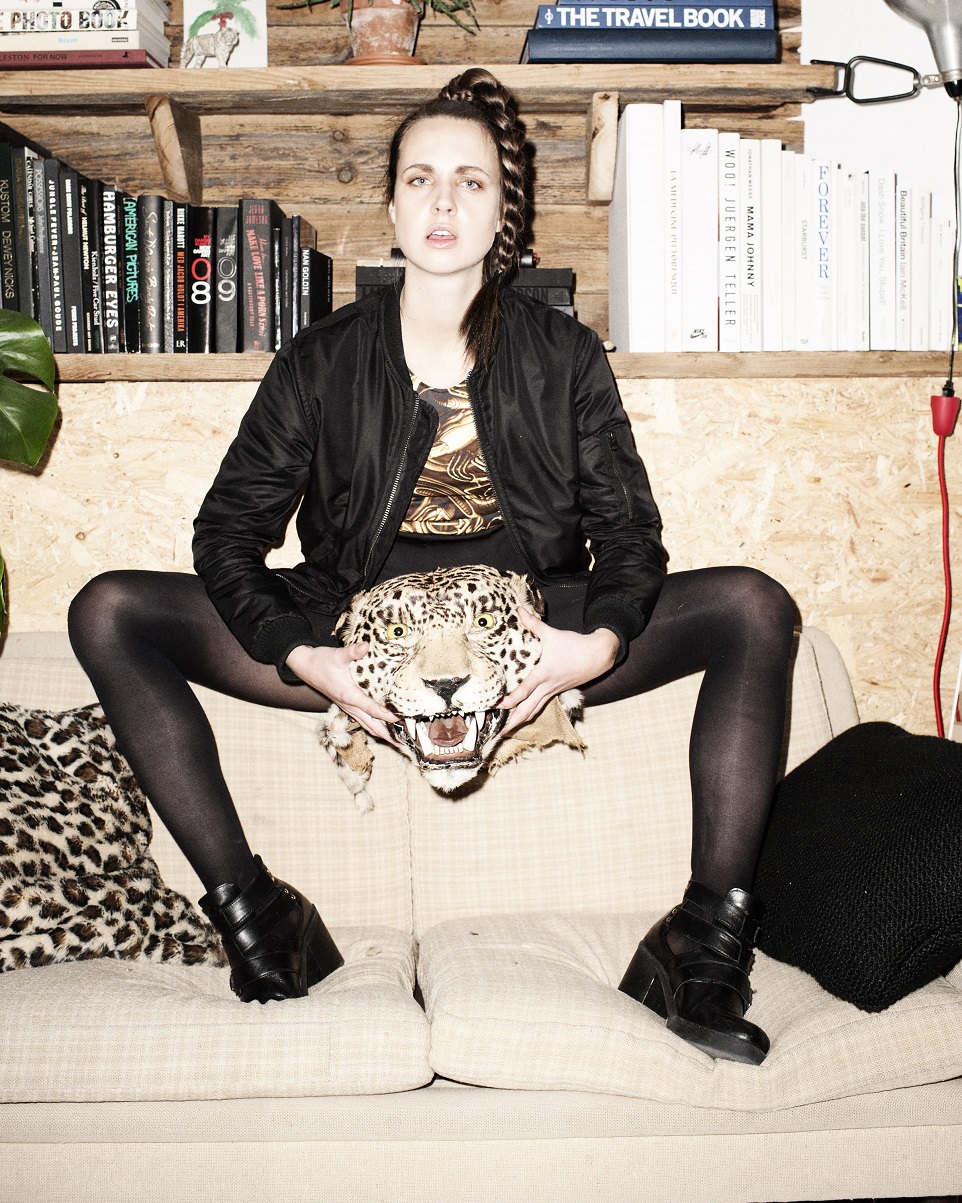 Introducing: MØ
Thursday April 3 2014
by Bridie
It's a fact...Danish born Karen Marie Ørsted goes by the stage name MØ which translates to Virgin in Danish. With child-like features that transform into mystery and darkness when she opens her mouth, she is on the right track to success. Last year she was an opening act for Aluna George and Major Lazer, was remixed by MS MR (formally part of Scissor Sisters), rubbed shoulders with Diplo on her track XXX, and was an early comrade of NME. While this is just the beginning for Karen and it's usually hard to tell what the longevity of a career will be, there's something special about her and as a woman who isn't about whinging about men and more about making powerful music, I stand beside MOMOMOYOUTH.
Sounds like... an obvious comparison is Grimes, as she is a strong character for women in music. I would even go so far as to say that if you're not huge on electro and prefer a strong and unique voice, then Miss MØ would be up your ally. When listening to her you also hear a Lykke Li-ness to her - a foreign accent mixed with a powerful, smokey voice. MØ sits nicely with the strong women that have presented themselves as worthy superstars over the last few years and is another woman who will put your top 40 stars to shame with her raw and real talent. If you're a lyrics person and enjoy the poetic soundings of Lorde and CHVRCHES then read on. Imagery is probably her forte, "Pilgrim" has a strong theme of a need for a basic life:
What a world I was born into
Warriors are lying down
Hush little head, you'll get sick
So sorrow-filled I am
Old, wise river, take me to the sea
Breathe free like pilgrims on the Camino
For some reason it's impossible to find a link to her new video for "Don't Wanna Dance", but I will make up for it by providing her tumblr, which is all things cool and arty. If you can find the video, it's pretty special.
Where can I catch her... Yeah, I'll hook that shit up when I know. I can tell you that her debut album No Mythologies to Follow is due for release through Sony Entertainment in March.
For more on MØ ,check out the following places:
https://twitter.com/MOMOMOYOUTH
http://moendoftheworld.tumblr.com/
▼