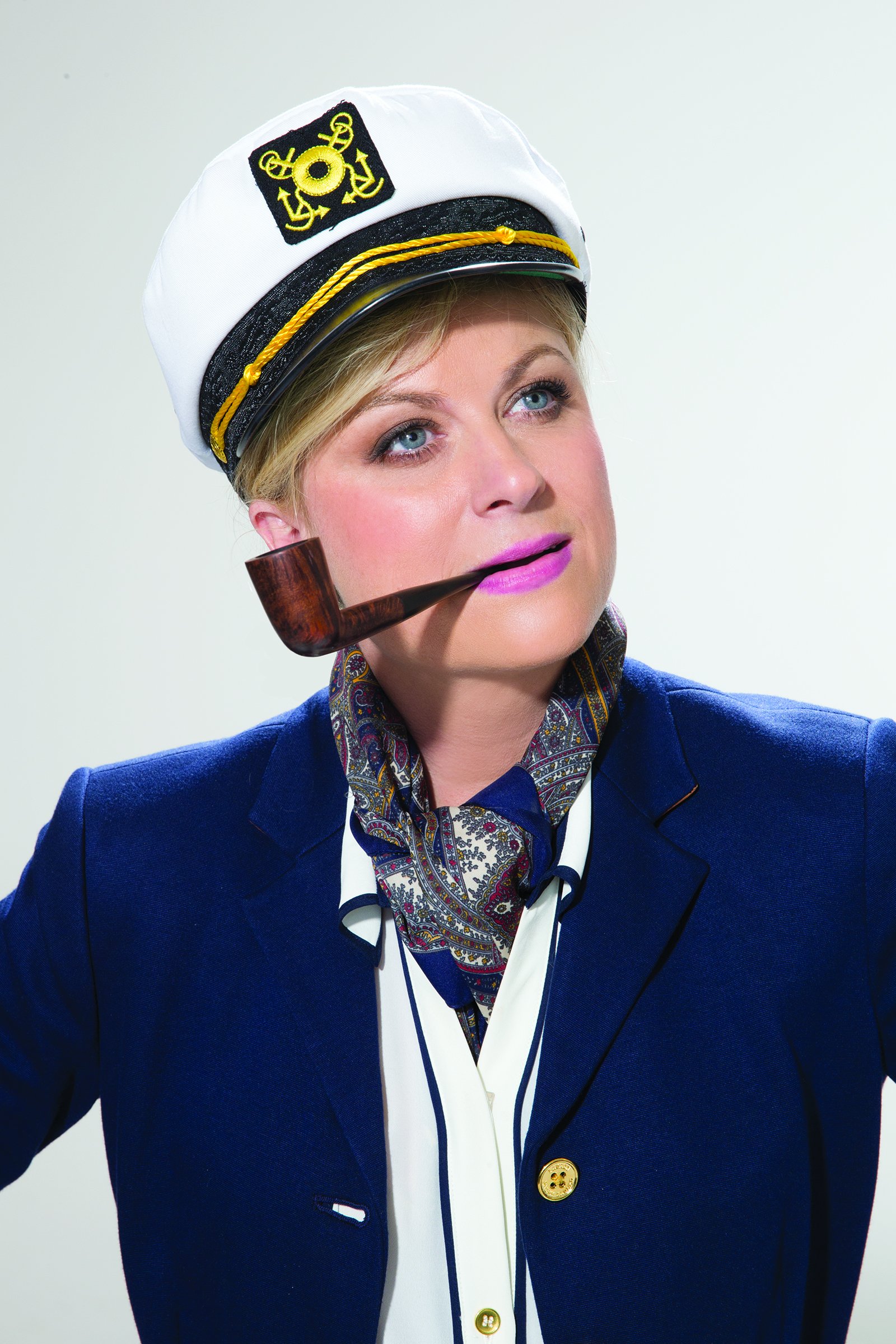 Review: Yes Please
Monday July 20 2015
by Julia W.
If you've spend even a little time around the internet, you've probably encountered Amy Poehler. Hosting the 2013 Golden Globes with Tina Fey; appearing as Regina George's mother in Mean Girls; working for years on Saturday Night Live; notorious for her Hillary Clinton impersonations. Since 2009, however, she has become best known as Leslie Knope, star of the comedy series Parks and Recreation. A small town bureaucrat with large ambitions, Knope presents a rare example of a female character with depth and complexity, who isn't afraid to be confident and follow her beliefs. When Amy Poehler published her first book, Yes Please, in October, I was both excited and vaguely nervous. Reading about the person behind a character you love is not always a rewarding experience. Leslie Knope has big shoes to fill, and I was concerned that Poehler would pale in comparison or end up disappointing, simply by not being Leslie.
I didn't have to worry. Yes Please captures the spirit of everything you liked in Parks and Rec: it is funny, feminist and honest. Poehler is at her best when writing about issues she cares about. She tackles subjects like motherhood, sleep, drugs, sex, technology, time travel, plastic surgery (told via haiku), and sexual harassment. Most of it is pretty great. Her ideas for divorce self-help books made me giggle out loud and her section on body-positivity should be handed out to every teenager. Readers will probably find parts they disagree with,; however, it would be hard not to love the way Poehler confidently wades in to very polarising debates and offers her opinion. It takes courage to call the debate between working and stay-at-home mums "women-on-women crime", but Poehler does it, and argues her case well. And for Parks and Rec fans, Yes Please includes a few chapters about the show. You'll be pleased that know that Poehler and Rashida Jones (Ann Perkins) are actual friends in real life, that Nick Offerman (Ron Swanson) has two pet poodles, that Aubrey Plaza (April Ludgate) loves Judy Garland, and that Retta Sirleaff's (Donna Meagle's) aunt is president of Liberia.
My favourite part of Yes Please is the essay "sorry, sorry, sorry". In it, Poehler writes about apologising: how women do it too often, how to enjoy righteous anger, but how to apologise for everything you should apologise for. With commendable honesty, she shares one apology that haunted her for years until she finally offered it. During a Saturday Night Live show, Poehler did a skit that involved a disabled doll. Although Poehler didn't know it at the time, the doll was based on two real twin sisters with cerebral palsy and their struggle to live a life of equal opportunities. Sisters who were watching Saturday Night Live that night.
Apologising is hard – it takes a lot of courage to admit when you stuff up. Reading Poehler's essay made me think about how, with the rise of the internet, situations like this will just become more common. Being intersectional can be really difficult, and it is easy to find that a joke you saw as innocuous is actually offensive. The internet allows people to encounter different perspectives and communities in a way that has never happened in the past, which means you are far more likely to be challenged, and told that something you did or said was hurtful.
The way in which Poehler eventually dealt with her mistake during Saturday Night Live, and the apology letter she sent to those concerned, I see as being a model for anyone who might find themselves in the same situation. Very importantly, she didn't try to dodge blame. She noted that although she hadn't known she was mocking a real person, that didn't really matter, as the sentiment was still the same, and it was her job to understand the context of what she was saying. She then wrote an apology, admitting she was at fault and was sorry. I hope that if I ever make a similar mistake, I'll have the courage to handle it like she did.
Although Yes Please is not perfect: there were aspects of the book design I didn't like, and some chapters were more interesting than others. Nevertheless, it is a delightful book. Yes Please captures the enthusiasm and energy that most of Poehler's characters project, and is funny, insightful and genuinely heartwarming. Several times through the book Poehler talks about writing another one. I can only say that I hope she does.