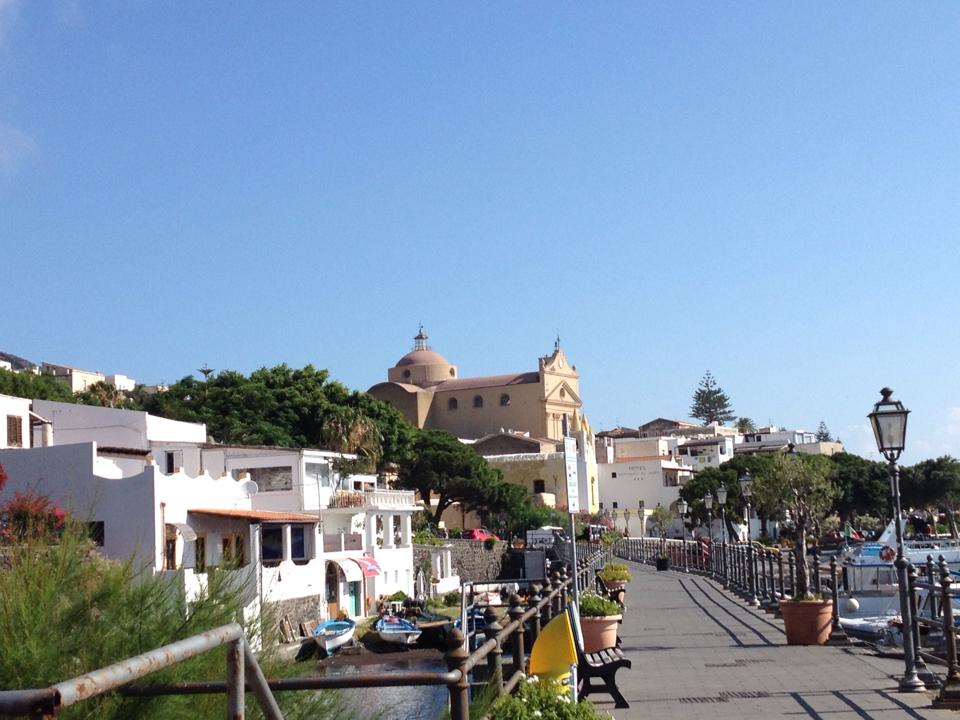 Why must I be so ladylike?
Friday July 17 2015
by Sophia D. J.
"You can wear whatever you want as long as you keep warm because you will always be the most beautiful girl in the world."
Such kind affirming words from my parents, but they neglected to add what they really meant: "not without context." When it comes to societal standards of behaviour and dress, there's a big movement toward affirming statements like that, but in reality they come with a lot of caveats. And those caveats tend to apply to women far more than they do to men.
I'm in Italy at the moment – famously known to be an extremely religious roman catholic country. More specifically, I'm on the Island of Salina, which I have dubbed the hottest place on Earth. Churches adorn every street of this small Island. Beautiful old colourful churches.
I try to be as graceful as possible, and respectful. This is not my land , it doesn't belong to me. So, I smile politely, I keep my shoulders covered, and I try, when the blistering heat simmers, not to wear short shorts.
Other women holidaying here also respect the local code. The big butterfly sunglasses, wide brimmed hat, but with shoulders protected from the watchful eye of the old Roman Catholic devotee. Yet, there are no scowls and scorns for the men who freely walk around topless with their bellies hanging out over top. They are not objectified in the way women are, no "Ciao Bello, Beautiful Bello!" thrown their way.
From an early age women are pruned to be ladies. Men are pruned too, but in my opinion to a different extent. Here, women lay ladylike across the beaches, legs together and lying in a pose that's part sensuous, part graceful, all feminine, while the men sit drinking their beer. Girls are taught to sit with their legs crossed, while men let it all hang out. If a girl would do the same, even for comfort reasons, people sure would notice.
If I walk down the street in his beautiful stone paved Italian city dressed how I should – shoulders covered, upper legs covered, I wonder how many times I will hear " Ciao Bella!" from leering men, yet it will be me being judged and watched carefully by the statue of the Virgin Mary, who casts her eye over the island.
I certainly wasn't being what Mary wanted all girls to be like when the Hades of the sea, the Medusa, (what we playfully call Jellyfish) latched onto me. Like Jesus, I did practically run on water back to land, but in a very ungodly manner I let the profanities loose out of my mouth. How unladylike.
I know this is a cultural difference, and believe me I love Italy, especially this carved out old Greek mythological Island of Salina. Sadly, whether it is the boardroom in New York, the classroom in New Zealand or the beaches of the mediterranean, the standards of dress and behaviour women are held to vary considerably. It isn't just from the perspective of travel and religion, there are countless stories of the same behaviour in the workplace deemed to be 'confident' and 'assertive' when it comes from men, and 'bossy' or 'domineering' when it comes from women. Movements like #banbossy and #everydaysexism are a great start to make a change. A religious culture of which I do not own may not be the place for me to start, but from now on I'll be making an effort to challenge the double standards that I can.
When I'm a millionaire, and women and men earn an equal pay, I would like to buy a place here. And perhaps by then men and women will be held to equal standards of dress and behaviour, too.▼