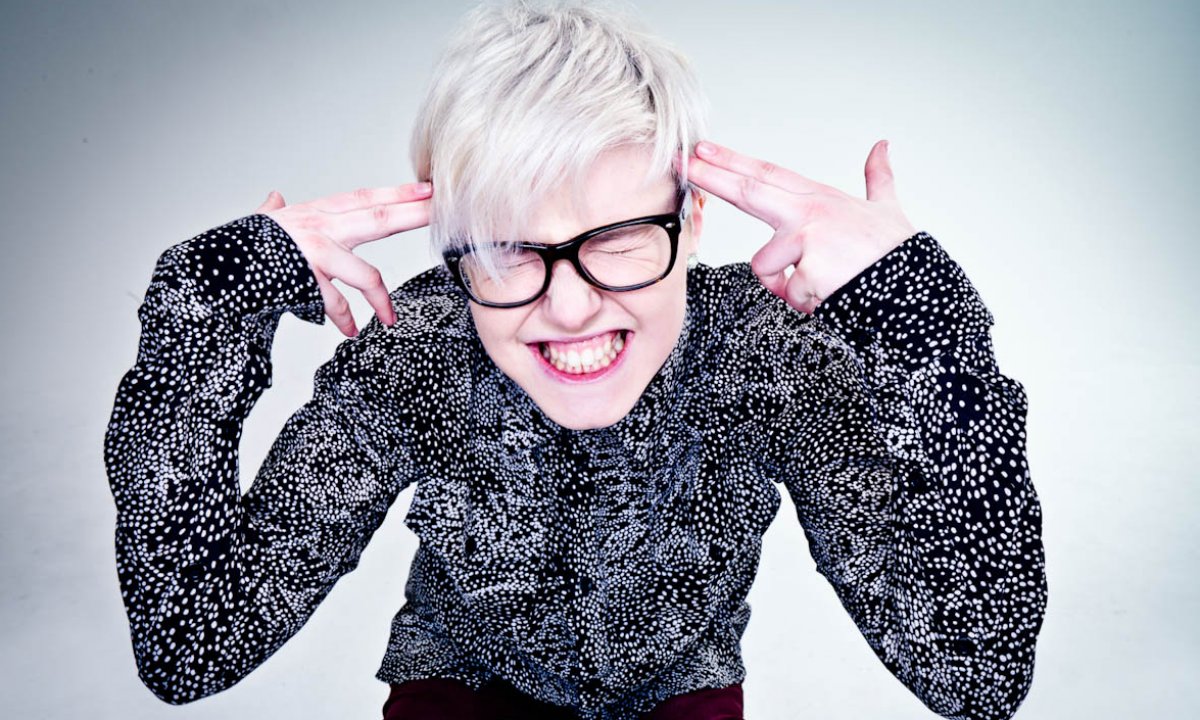 Randa
Monday July 6 2015
by Bridie
After seeing his energised and largely enjoyable show in Christchurch a few weeks back the guy who I spoke to came across chill and if anything, nothing like his stage persona. With quirky fashion and a strong following Randa isn't far off from being a well known New Zealand artist. With 2014's critic choice award under his belt, opening for headline acts like Grimes and playing the (now finished) Big Day Out, he is off to a rolling start.
When I asked what's next, he seemed to be taking his time with things. Aside from the video for "Lifeguard" being close to completion, he is spending time drawing pizzas, recording music and trying to put down what his brain is saying. Harmoniously, he is also somewhat of a designer. His fruit branded t-shirts are becoming a hot commodity in his fan base and he assures me that new ones are on the way, showing me the blue pizza patch he has recently designed. A creative mind that creates imagery not only in fashion but also in music. Randa's music is laced with nostalgia, 90's' pop culture, tv shows and paints an image of youth for all listeners. The song "Frankinstein" is juicy with references, with everything from South Park, Glee, Hannah Montana and my personal favourite line: "Tamagotchi don't swim but my 'Gotchi play tennis".
https://www.youtube.com/watch?v=yYw3zSKn4_M
If he would to define his brand of rap it would be as so "the verses are a stream of consciousness, it's fun and dancey but not intentionally dancey." Drawing inspiration from Odd Future Mainard names The Internet and Tyler The Creator as influencers and also has started listening to a lot of Outkast recently.
Mainard, formally known as Miranda, is transgender and when asked, puts the awareness that is happening around music in the queer community down to the internet. "I like to think that because of the internet (there is) a lot more visibility. People weren't finding (artists) as easy, (there is) a much better rep now". In terms of queer artists that he's a fan of, he thinks Brooke Candy is "dope" and listens to Mykki Blanco.
https://www.youtube.com/watch?v=VXY9woAJdRw
When asked to sum up his music in as few words as possible he says "Rap, sounds kind of trappy, nothing - everything and I would end with something like, Milk." I would say that's about right. Fans of Childish Gambino would enjoy his music, with the same sort of humorous yet intelligent feel. To me he sounds like if Robyn was in a kiwi rap duo. Or maybe if all your 90's dreams came to life through rap. That imagery.
Having just completed a nation wide tour with Show Pony and Pickchunes, there is no word of when he will be back touring again. Here's hoping he is on the summer tour circuit again. For more information, fruit patched t-shirts and a copy of his EP check out their website and facebook page.▼