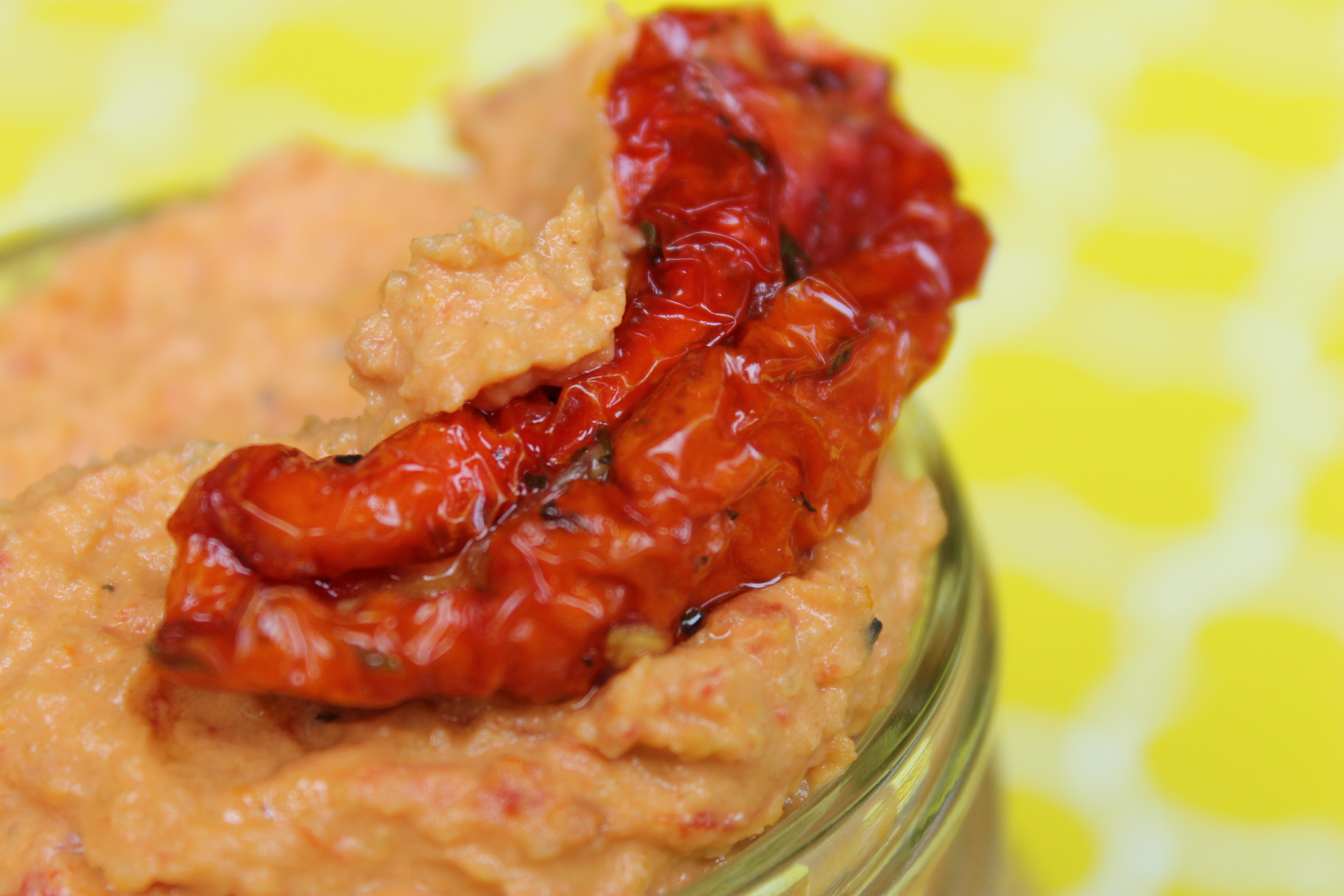 Evolution: Hummus
Friday August 22 2014
by Becky
When I heard that this month's theme was Evolution, I went straight to food. Is that normal? Anyway, today I thought I'd share my go-to hummus recipe with you all, and show you how you can 'evolve' it into three different super yummy dips. You ready?
Basic Hummus
What you'll need:
1 can (or 1 1/2 cups) chickpeas

3 T tahini

3 T olive oil

3 T lemon juice

1/4 t salt

1/2 clove of garlic

A food processor
How to do it:
Start by rinsing your chickpeas. Bung them in a colander and run them under the cold tap. If you see any flappy skins, pull them out. This will help your hummus get creamy and smooth. BUT! But. Don't spend more 30 seconds on this. It doesn't matter too much and you have more important things to do with your life. Promise?
Put the chickpeas in the food processor, along with the rest of the ingredients. Get the food processor going. If it's looking clumpy and like it doesn't want to mix, add some more liquid. A tablespoon or so. I usually add more lemon juice, but I'm a lemon fiend. Water, or some more olive oil will work too.
Looking good? Scoop some out, give it a taste. Add some more salt, if you think it needs it. You're done!
Put it in a bowl, drizzle on some olive oil, sprinkle on some paprika. Beautiful!
Cover with gladwrap and put in the fridge until you need it.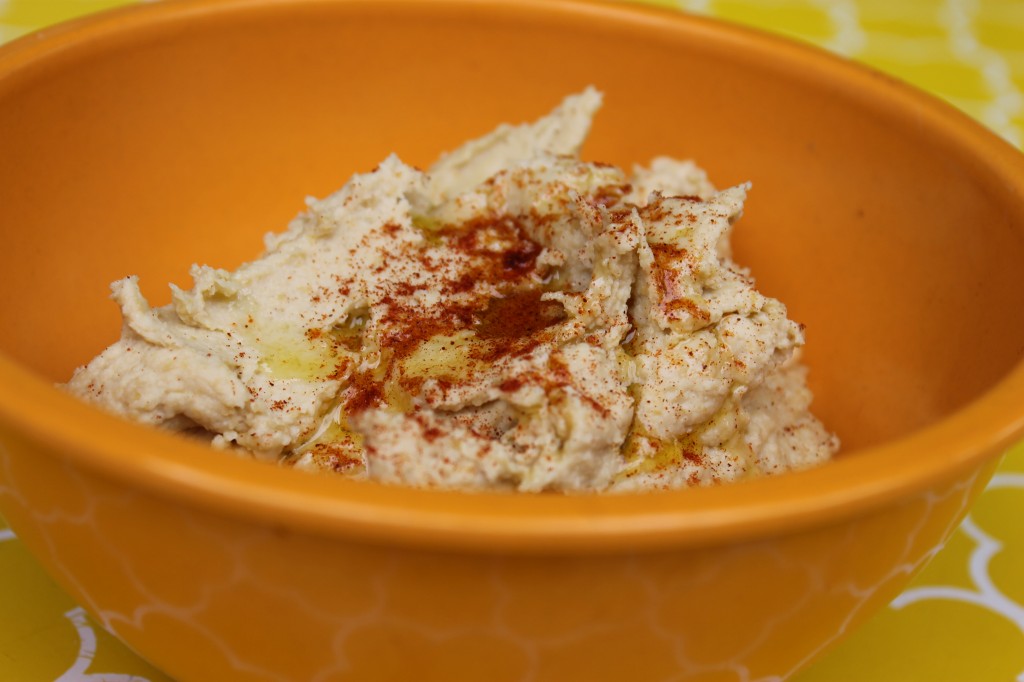 Ok, now let's talk evolution. I have three variations for you today: kumara/sweet potato hummus, sun-dried tomato and red pepper hummus, and spinach and feta hummus.
Kumara/Sweet Potato Hummus
First up, let's talk kumara/sweet potato hummus. First, let me explain. I live in the United States, which means I am without kumara. It's very sad. So this hummus was made with a sweet potato. Which, as far as I can tell, is an orange kumara. So use an orange kumara/sweet potato, if you want the beautiful orange mess you'll see in the pictures. But you can use the (far superior in flavour) purple kumara too. I bet yours will be even better than mine. Sob.
What you need:
1 recipe of 'basic hummus'

1/2 of a large kumara or a whole small one

1/4 chopped parsley (optional)
How to do it:
Heat oven to 200C. Stab kumara a few times with a fork. Cook for around 45 minutes or until nice and squishy. Let it cool for at least 10 minutes. Cut it open, let all that steam out, and cool for another 10 minutes or as long as you want. Scoop out the flesh and add to the food processor along with the all the 'basic hummus' ingredients. Process until smooth. Stir in your chopped parsley. Done! This hummus is amazing. The kumara whips up beautifully and makes the whole thing light and creamy.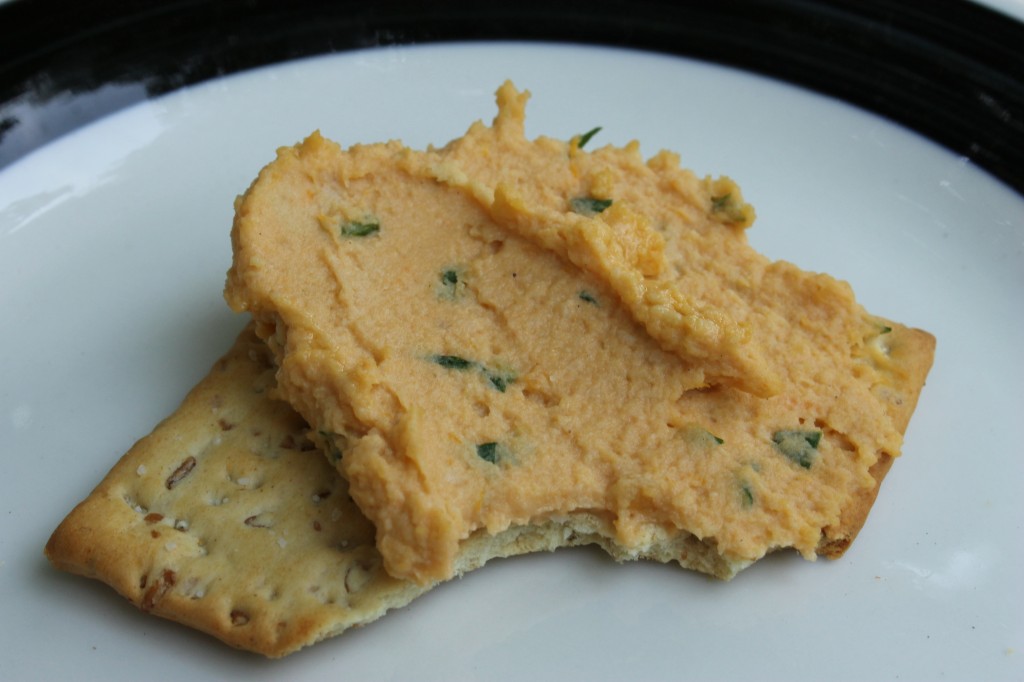 Spinach and Feta Hummus
What you need:
1 recipe of 'basic hummus'

3 cups raw spinach (Or less. Or more. Whatevs)

1/2 block of feta
How to do it:
Put the spinach in the food processor first, and then everything you need for basic hummus. Putting the spinach in first helps it all mix together, but if you forget it's no big deal. Process until smooth.
Next, crumble in your feta. Give a few quick pulses. It's nice if you can leave a few small lumps of feta.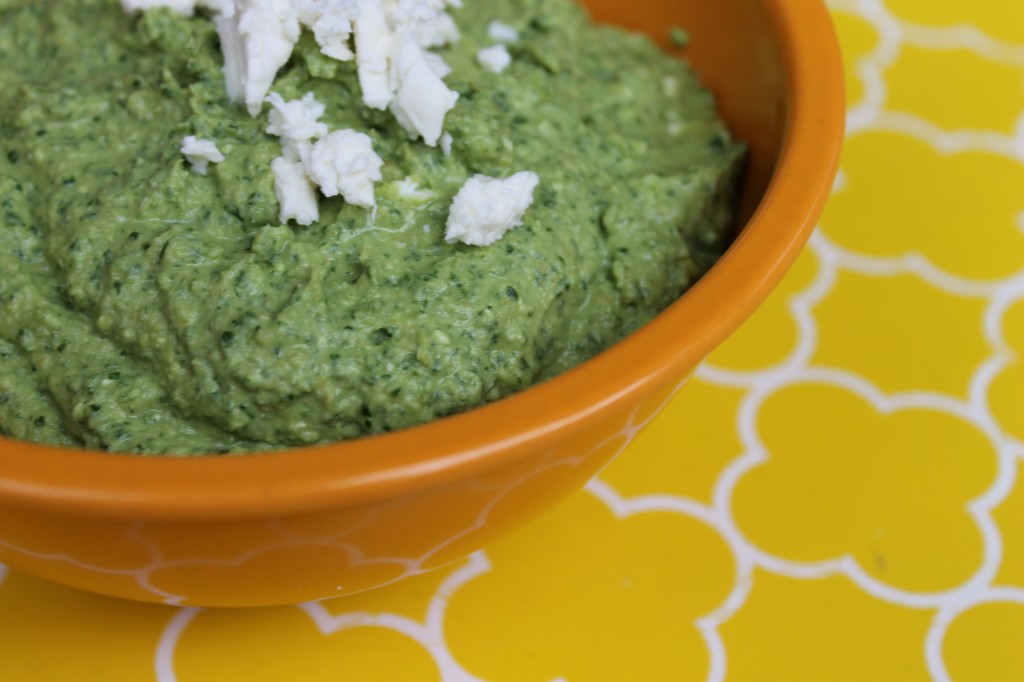 Sun-dried Tomato and Red Pepper Hummus
What you'll need:
1 recipe of 'basic hummus'

8 sun-dried tomatoes

1/2 cup of red pepper from a jar
How to do it:
The simplest one of all, you guys. Put ingredients in food processor. Process until smooth.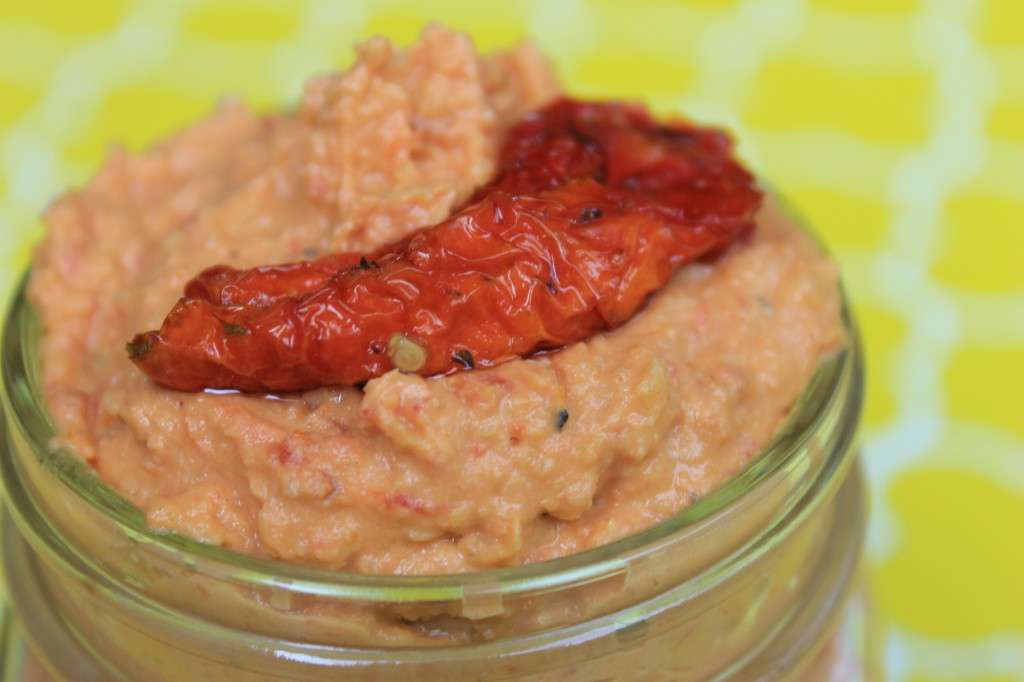 All of these variations are great served with raw veges and crackers, or spread on your sandwich. My favourite? (Thanks for asking!) Sun-dried tomato and red pepper hummus on toast with ham and cheese. Best lunch ever!
Hummus is one of those recipes that can evolve infinitely. You can throw in pretty much anything, and you'll have a delicious new recipe to show off. What's your favourite? ▼