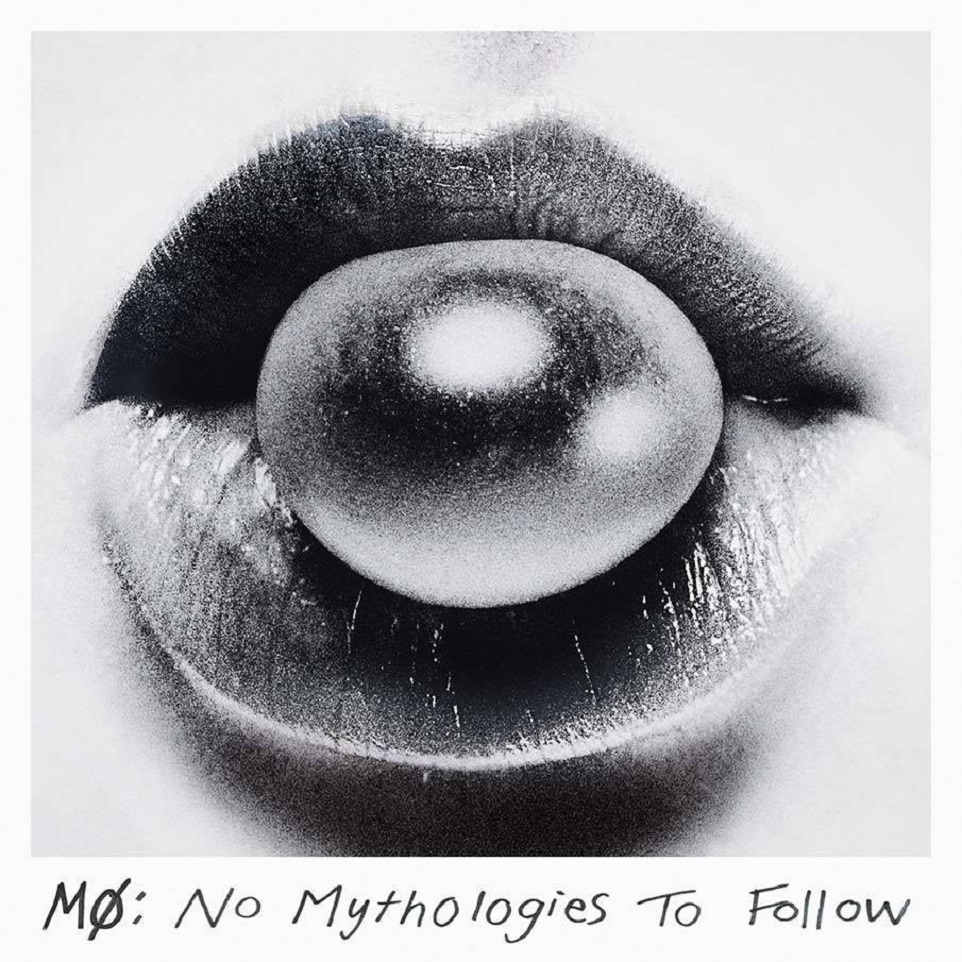 Album Review: MØ - No Mythologies To Follow
Monday April 14 2014
by Bridie
With a colossal track listing of 20 songs, the Sony Music Entertainment album No Mythologies To Follow has been given the golden touch of American producer/DJ Diplo, and it shows. The debut album from Danish MØ comes in dribs and drabs and sometimes fails to keep your attention, but the songs that do keep your attention are borderline exquisite, transcendent and at some points, soul-destroying.
While the album's consistency falters at times, there is a clear constant sound in her vocals, her natural beauty transcends through leaving a haunting picture painted in your mind. Instead of the layering and digital alteration that has become so common amongst female vocalists, we are given a stripped down and realistic taste of her vocals. The obvious highlights of No Mythologies are her pre-existing singles, "Pilgrim" "Waste of Time" and the newly released "Don't Wana Dance", which have engaged people and convinced them that she is worthy of a shot. However, the track "XXX 88" ft. Diplo is the real point to be made here. It's not an unknown fact that in the last few years, music that combines electro with strong female vocals has sky-rocketed up the charts. While David Guetta and Avicii are notable, "XXX 88" is how you do it. Get a unique, relatively unknown and - in most cases - foreign female, tune down the intense, "dance floor filler" style of the DJ, crank up the vocals and that's how you stick. The future of pop.
The 20-song album is still struggling to stick with me but has made for some nice background music, with the occasional song really worthy of repeat play. In saying that, No Mythologies is a delicious attempt album. "Maiden" is a sexy track, which utilises the soothing sounds of Karen's voice and makes you think of a beautiful river flowing through her home country of Denmark. I found that the "Night Versions" of each track were a credible addition. The favourite for me being "Slow Love" - it's a simple, funky song that perfectly exhibits why I actually started listening to MØ. Another perfect example of how to make popular electro music is the track "Red in the Grey", so subtle that it sticks to her genre and her voice is only complimented, not outweighed. On the flip side of this album is her ability to creating haunting and incredibly sad tracks. "Dust is Gone" creates visualisation that only a natural and real voice can create.
No Mythologies hasn't overly impressed and it jumps all over the place, but there are obvious points for trying and enthusiasm.