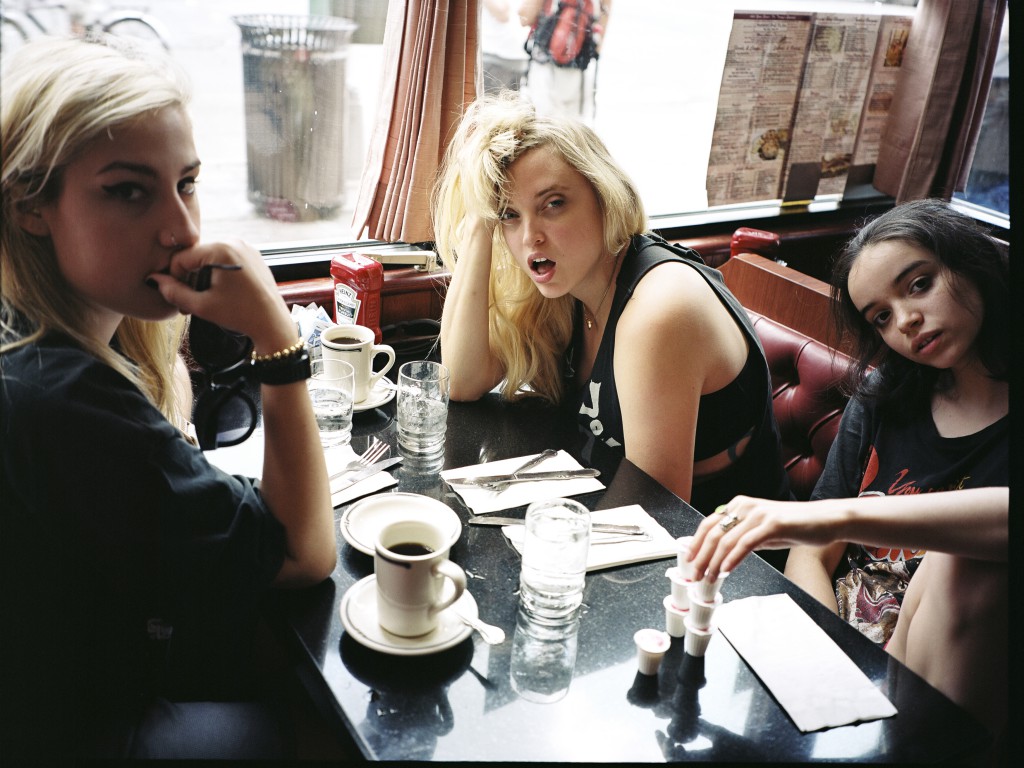 Introducing: The Prettiots
Friday October 16 2015
by Adriana
The Prettiots are a band hailing from NYC and their sound is as sweet as their band name. With a cute '90s sound you'll find yourself bobbing your head and giggling along to the catchy and dreamy vibes. Fronting the Prettiots is Kay Kasparhauser, who states the girliest thing she does is "[play] in a girl band where I sing about boys and play ukulele."
The trio: lead singer Kay Goldberg, 23; drummer Rachel Trachtenburg, 20; and bassist Lulu Prat, 18; are fronted with a ukulele instead of a guitar. They're into fashion and their lyrics are so quirky and true to life you'll find yourself giggling along.
All I ever wanted to do was make out with you
Just hang out and order take out with you...

We don't have to fall in love,
We can just make out and stuff
Not that I want a one night stand,
I'm actually totally not about that.
Lyrics to 'Dream Boy'
This bright new band has just released a music video for their latest single Boys (I dated in high school), painting a tongue in cheek view at Kay's previous romantic relationships, which Kay states are all 100% true.
https://www.youtube.com/watch?v=Jfol9YlSvPc
There's something sweet and cute about The Prettiots, but they're more than cutesy tunes and pretty faces, with relatable music that will help any girl going through a break up, their straight talking and feminist prose are refreshing to see and fit for a Sofia Coppola film or an early John Hughes movie.
https://soundcloud.com/the-prettiots