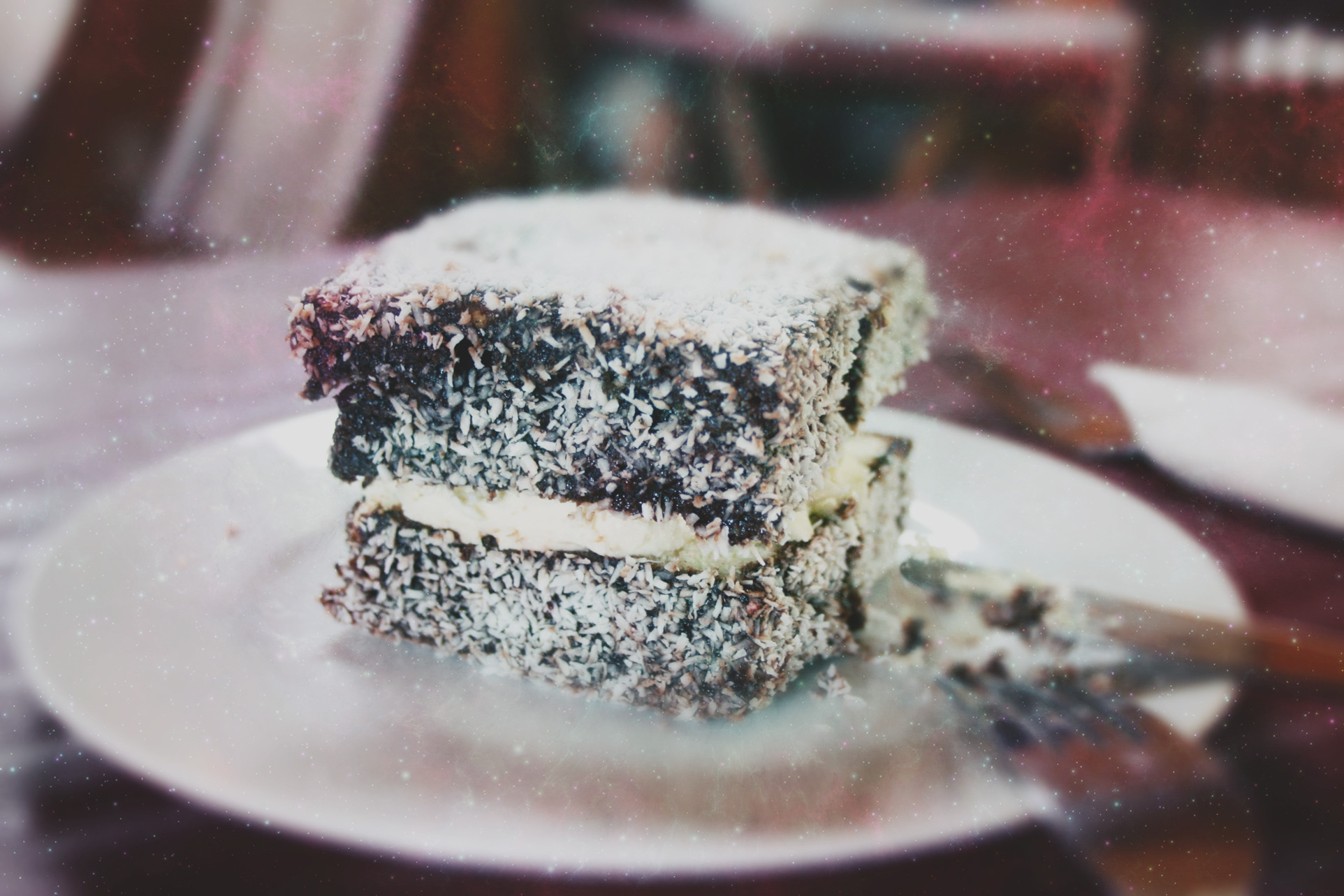 Lovely Lamingtons
Friday August 8 2014
by Julia W.
I love lamingtons. I really do. The jelly/chocolate outer layer, the soft sponge in the middle, the sweetness and dryness offset by fresh cream, and the final garnish of a dab of jam. Pretty perfect. Whenever I'm at a bakery, it will be a lamington that I choose.
Despite this, I'd never tried to make them: I'd assumed that they were difficult and time consuming, but I couldn't have been more wrong. Starting with a sponge cut into cubes, the creation process is closer to kindergarten finger painting than to careful cake decoration. The finished lamingtons look amazing and taste delicious – in an entirely different league to your usual supermarket offerings. They are richer, softer, far more flavourful, and are totally delightful. Piled onto a plate, and served with a cup of tea, these can't be beaten.
Here's the magic mix:
1 sponge, 17 cm x 17 cm*
½ packet raspberry jelly
½ cup water
1 cup icing sugar
2 tablespoons of cocoa powder
¼ cup milk
¾ cup cream
jam: raspberry or strawberry
desiccated coconut



1. Make the jelly, using half a jelly packet and half a cup of boiling water (this should be twice the strength indicated on the packet). Chill until cold and slightly thickened.


2. Make the chocolate icing by mixing cocoa powder and icing sugar, then slowly adding milk while mixing until smooth. Fill another bowl with coconut.


3. Cut the sponge into nine cubes, about 4cm per side. If the sponge has a thick crust, remove it, as it won't absorb as well.


4. Take each cube, dip each side into the jelly or chocolate mixture, then roll in coconut. Place on a wire rack and leave for half an hour.


5. Whip the cream, and slice each lamington diagonally from one corner to about halfway through. Fill with cream. This is easily done by pouring the whipped cream into a plastic bag, cutting a small hole in one corner, and piping it. Top each lamington with a dab of jam.

Eat the same day.
* You can use a store-bought or homemade sponge here.
makes 9 (4 jelly, 5 chocolate)
- Julia Wells ▼
This article was originally published in Salient