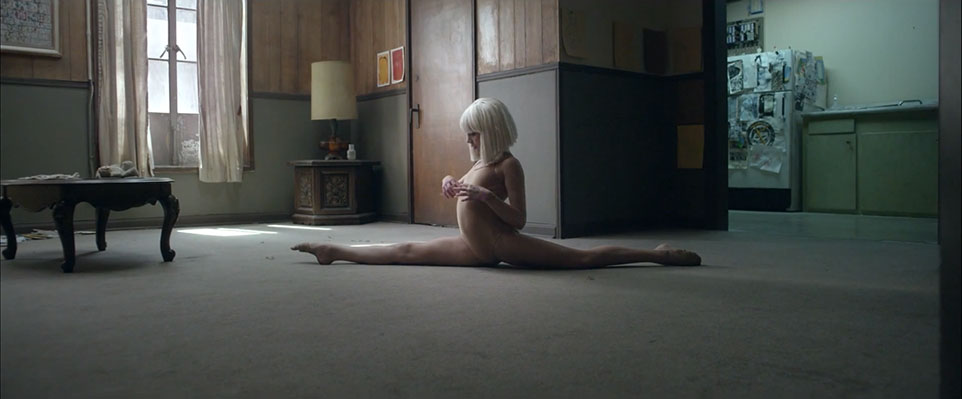 The Change in Tunes
Thursday May 15 2014
by Bridie
The best way to show change in music at the moment is perhaps with the example of Dave Grohl choosing Lorde as one of the ladies to front Nirvana recently; "When I first heard 'Royals' it was sandwiched between all of that other stripper pop," he said. "I was so f***ing relieved. I thought, 'Hey, this might be another revolution'". Aside from the phenomenon that is Lorde, in the way of female pop stars we fall short of something not chewed up and spat out by a corporate machine - but a wave of relief is coming. Whilst most of these new age pop stars are only just touching on the mainstream and slowly dominating the world of music, there is one name that has been cleaning up the charts since, legitimately, ages ago.
Australian Sia Furler has a list of credentials that is miles longer than her signature short blonde bob (see; siaselfie) and her ferocity as a person is that of a lion. In 2011 whilst battling addiction and a struggle with the spotlight, she opted to become nameless and faceless and only write music. It worked. From her beginnings appearing on Christina Aguilera's Bionic, all the way through to co-writing "Pretty Hurts" on Beyoncé's self-titled album, she can't escape fame. Sia doesn't just write, Sia sings. Or rather, she belts. Heard of a track called "Titanium"? That's Sia. "Wild Ones" by Flo Rida? That's also Sia. "Radioactive" by Rita Ora? Sia wrote that. Kylie Minogue's new album? Credit owed where credit due, to Sia. Hunger Games soundtrack? Yeah, Sia again. Eminem's deluxe MMLP2, Sia's vocals. It's a safe assumption that most huge songs in the last few years have Sia all over them. The list goes on and doesn't include her solo music.
Sia's personal collection of her own music is just as extensive. Seven albums behind her plus a greatest hits album, and what I will claim now as the 'greatest music video of the year' for "Chandelier", she's actually only just starting. Sia has been around since the early 1990s which almost makes this article redundant, but her little-close-to-a-million 'likes' on Facebook isn't even worthy of the work that this powerhouse has done for music. While it's clear that the girl can write, taking a long 14 minutes to write Rihanna's colossal hit "Diamonds", her voice is nothing short of remarkable. It can be cute and twee, while the next minute taking you on a journey to just straight-up soulful. Sounding a bit like Adele, but then she messes up that judgement with a large amount of something that can only be described as a voice that is giving the greatest divas a run for their money. It's addictive and delicious and a voice that you can't help but fall into like a crisp clean lake - you're hooked.
The bisexual, vegetarian, animal-activist stays humble and grounded. For those who know and those who don't, Sia has suffered from addiction, misdiagnosis, love loss and has widely become known for being anti-fame. From what I can gather about Furler, she's not in it to win it - she's in it for love. With little to no advertising for her new album, it's really not about the fame for her, she genuinely does not want to be in the spotlight.
Her career may have already stretched across a decade but that's only the start. If anyone can start a revolution in music, it's her. Get onboard with Furler or get left behind with the "Stripper Pop".