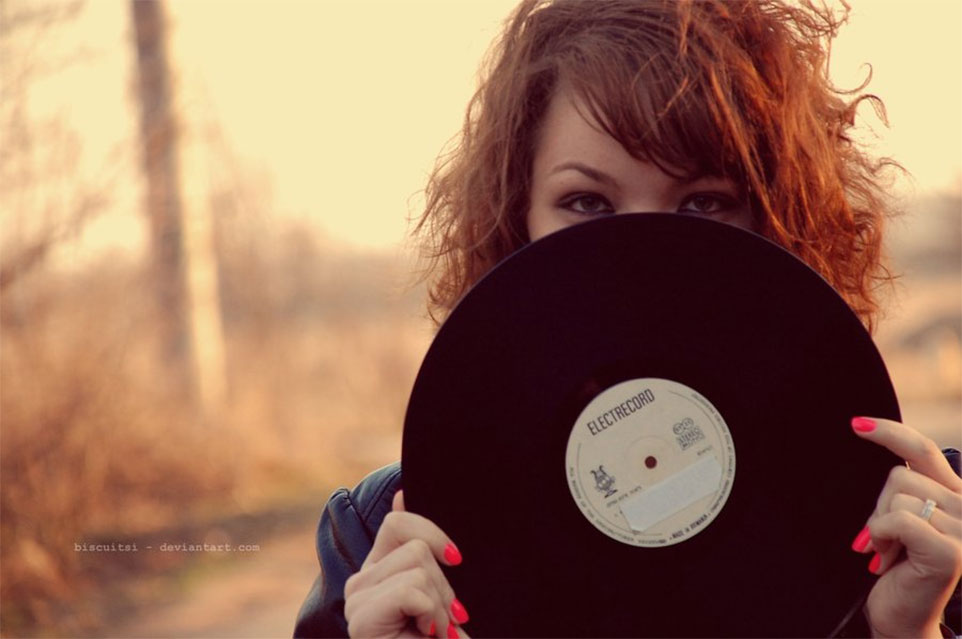 Girls on the Radio
Friday February 28 2014
by Johanna
A few years ago, I realised that I was listening to a lot of males voices. Literally. Most of my music library was populated by male artists and male-fronted bands. Since then, I've made an effort to get a bit more diversity in my soundscape. Luckily for me (and for you), there is no shortage of female talent in the music world! In keeping with this month's them of heroines, in this article I've put together a collection of female artists who I think everyone should be listening to. I've made a particular effort to include New Zealand artists. The joy of listening to homegrown talent is that you actually stand a decent chance of having the opportunity to see them play live one day.
In that vein, we've got to start with Lorde. This girl needs no introduction. If you haven't done so already, I recommend that you acquire her debut album Pure Heroine. Some of the songs that are not yet singles (and may never be) are absolute gold. One of my favourites is Ribs. Also popular among my friends are Buzzcut Season and White Teeth Teens.
Starting with Lorde offers a neat segue to Watercolours and Doprah. Both acts opened for her recent Auckland concert.
Watercolours is Chelsea Jade Metcalf, an Auckland girl who makes dreamy tunes perfect for tucking up inside with a good book on a rainy day. Check out her EP, Portals:
Doprah is Stephen John Marr and Indira Force, who hail from Christchurch. Not quite a girl group but they're so great they deserve to be here. And Indi is a total babe – she's a tour de force on stage. Not much of their stuff is online, which is a bit of a shame, but have a listen to San Pedro and keep an eye out for them playing around New Zealand.
Indi has her solo stuff on SoundCloud. It's ambient and beautiful. Check her out here: https://soundcloud.com/indycloud
Wellington girl Estère has been attracting attention for her soul and beats sound. Here is her super-new EP, a collab with Sudanese American rap artist Oddisee.
To go international now, Santigold makes soul-hip hop-dance music that forms a core part of my running playlist. You'll see what I mean if you have a listen to Look at these hoes, a tune off sophomore album Master of my Make Believe.
Santigold has often been compared to another great female artist, MIA. If you haven't come across MIA before you're missing out. Her video to single Bad Girls is essentially a great big fuck-you to the Saudi laws against women driving. It's off the album Matangi, an album that is a more challenging listen than your average pop music.
And then there's Janelle Monae, R&B and soul musician. Her latest album Electric Lady takes the form of a radio show on a droid station, in a reality where androids and humans live not quite peaceably side by side. Q.U.E.E.N, feat Erykah Badu, gives you an idea of that concept;
To step away from the soul/hip hop/R&B, you should all know Canadian musician Grimes. She's an influential sound on the alternative/indie/hipster scene. Listen to some of her music and then follow her on tumblr.
Californian sister-group HAIM recently played Auckland Laneway and I'm told they were amazing (if you were lucky enough to be there I am giving you massive jealous eyes right now). They started off as a family band (Rockinhaim) playing covers, and now they're playing their own music about growing up and realising that the dreams society has crafted for you might not be the dreams you most want to follow. Here is their video for The Wire. I love it because it channels the girl-power vibe of the 90s and Shania Twain.
And finally, another not-all-female-but-female-fronted band who also happened to play Auckland Laneway (again – if you saw them – feel my jealousy). CHVRCHES made a U a V before HVNGRY. Their album The Bones of What You Believe featured heavily in my Autumn listening.